We work with sponsors to give you the best rate of return on your investment this year. We are innovative event producers who will give you exactly what you are looking for. While Pre-Marketed to millions through an enormous number of channels, we allow sponsors direct access to our attendees whether its a product launch, data collection, or face to face interaction.
Benefits as a Sponsor
Receive an incredible return on your investment.

Get Marketed to Millions of people pre-event through traditional and non traditional methods.

Receive Direct Face to Face feedback from tens of thousands of prospective consumers.

An opportunity to engage the consumer and collect meaningful data in an exciting environment. Event attendees are a captive, receptive audience that has time to stop, look, listen and hear about your products or services. Receive repeated impressions.

We take great care and time to make sure we provide you with the best representation of your brand on-site and on all marketing platforms.
Develop New Business Contacts
The Famous Food Festival provides you with a unique opportunity to connect with local communities.
The event provides you with a unique networking opportunity to connect with the community and a fun and entertaining environment.

Demonstrate Sample or test market your product, receive instant responses about your products and / or services from attendees.

Show your company's commitment to the arts and local community – Be apart of our joint social mission of the Grand Bazaar NYC market, to donate 100% of the proceeds to the 4 neighboring elementary schools in the area supporting the programs of 4,000 students.

Help promote Community outreach. This modern food festival provides a unique opportunity for New York City to come together. Join us as we fastrack your company on the road to Famous on our maximum exposure platform.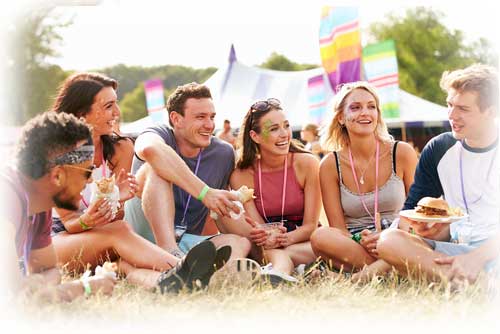 Promotional Opportunities
The World Wide Web
The official event website is famousfoodfestival.com , it will be promoted through all channels related to the event including but not limited to Facebook, Instagram and Twitter.
Radio
The event will be publicized on several local radio stations. Promotional spots will include 30 and 60 second timeslots.
Print
We've partnered with several newspapers in the area to help promote the event.